DESCENDANTS OF MATHIAS KALLEVIK OF NORWAY WHO SETTLED IN CANADA
We received the information about this branch of relatives in North America after the Kalevik-Kallevig history book was completed, so we are printing up this sheet to slip in each book. This is the family branch of Reidar (Ray) Kallevig, British Columbia, Canada.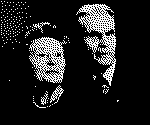 JUDITH AND REIDAR KALLEVIG
REIDAR KALLEVIG is the third child of Mathias Kallevik, who was a full brother of Johannes, Elias, and Ole here in America. Mathias also came to America about 1888 and farmed in partnership with his brother Ole for a few years. But later he sold out and returned to Norway and took over the Kallevik homestead there.
Most of the information we have about Mathias is in the history Introduction. MATHIAS AND BERTHA MATHIASON KALLEVIK
Mathias married a girl in Norway named Berta Oline Reidarsdattar, and to this union seven children were born: Mathias 1899, Anna 1900, Reidar 1902, Jacob 1903, Lars 1905, Berta 1908, and Johanne 1908. Berta Oline died in 1908 and Mathias in 1925.
Their son Reidar was born in 1902 on the Kallevik homestead, Moster Haven, Norway. He went to Canada to live and married Judith Asness from Kingman, Alberta, Canada. They have lived in Canada ever since. They are now retired and live in Delta, B.C., Canada, and celebrated their 50th wedding anniversary on 5 Dec. 1986.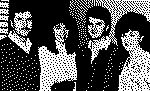 DONALD, SONJA, DAVID, AND VERNAL KALLEVIG
Donald, the first child of Reidar and Judith Kallevig, was born at Camrose, Alberta. He is employed by the city of New Westminster as a truck driver. He is married to Verneal Grue from Camrose. She works in furniture sales at Easton's. They have two children. SONJA, age 24, works as a lobby clerk-cashier for the Westin Bayshore Hotel in Vancouver. DAVID, 22, is in his second year at the University of Trinity Western, Langly, B.C. He is also in his first year of aviation and will soon have his commercial wings. Don and Verneal now live in Delta, B.C.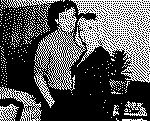 STEVE AND MARELENE WARRALL
Marlene, second child of Ray and Judith, was also born in Camrose. She is a real estate agent. She married Steve Warrall of Ontario.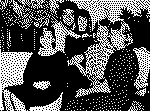 TED AND VERNA EWACHNIUCK AND THEIR GIRLS –  TIANA, KARLA, AND ELANA
VERNA the third child of Ray and Judith was also born at Camrose. She designs and manufactures women's and children's sportswear. This is a business that evolved from first designing skating dresses for the girls. She married Ted Ewachniuck, a Vancouver lawyer. The have three girls – TIANA, KARLA, and ELANA. They live in Vancouver.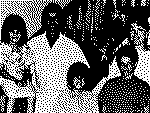 KELLY, BOB, NICOL, DAVID, AND LORRAINE MCKAY
LORRAINE, the fourth child of Ray and Judith, was born in Surrey, B.C. She is a trained teacher but is now busy looking after her growing family. She married Bob McKay. He is a Vancouver architect. The have three children – DAVID, NICOL, and KELLY. They live in north Vancouver, B.C.
The Kalevik- Kallevig Family History 1755 - 1987; Copyright 1987-2005.