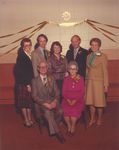 SELMER KALLEVIG FAMILY. FRONT: SELMER AND THELMA, BACK: ARDYS, JAMES, DARLA, LOREN, AUDREY
SELMER KALLEVIG, the 9th child of Ole and Anna Kalevik, was born 9 Feb. 1909 on the home place north of Kandiyohi, Green Lake Township, Section 26. He attended school District No. 23. Selmer was a farmer all his life and farmed for many years southwest of Spicer. He later bought a farm in Mamre Township, Section 24, which he owned and farmed for many years. In 1977 he sold the farm and moved to Willmar where he now lives.
On 20 Jan. 1931 he was united in marriage to Thelma Thompson, the daughter of Thomas and Martha Thompson of Spicer, MN. Thelma was born 30 Aug. 1910 at Seven Persons, Alberta, Canada. Her family moved to Spicer when Thelma was six years old. She attended school in Spicer and worked at the Orrid Store in Spicer for several years.
Selmer died 11 March 1987 and was laid to rest at the Green Lake church cemetery. Selmer and Thelma had six children: ARDYS, AUDREY, MARLYS, LOREN, JIM and DARLA.
Thelma died 23 January 2000 and was laid to rest next to Selmer.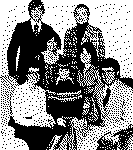 EDGAR ZIMMERMAN FAMILY. ARDYS, DON, DIANE, DANA, DENNIS, DEMARIS, EDGAR
ARDYS, their first child, was born 27 Aug. 1931 and as a little girl attended School District 51 west of Spicer. She graduated from Willmar High School in 1949, then worked at the Bank of Willmar until 1951. She worked for A. S. Miller, civil engineer in 1958 and 1959 and is at present employed at Pederson's Unlimited Paynesville
Ardys married Edgar Zimmerman on 1 June 1951. He was the son of Ben and Edna Zimmerman of rural Paynesville, MN. Edgar was born 24 Oct. 1928 and attended School District 43 in rural Paynesville. Edgar and Ardys live on the Zimmerman "Century Farm," where his father had also lived all of his life.
Edgar and Ardys have five children: DENNIS, DON, DEMARIS;, DIANE and DANA.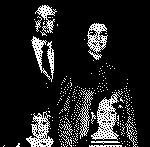 DENNIS ZIMMERMAN FAMILY. BACK: DENNIS AND CINDY. FRONT: ERIN, ELIZABETH
Their first child, DENNIS, was born 2 Aug. 1952. Dennis attended Paynesville High School, St. Cloud State, and Central Bible College, Springfield, MO, from which he graduated in 1974 with a BA degree in Bible. He was youth pastor at Holland, MI, and Anoka, MN. The past ten years he has been farming with his father on the home farm in rural Paynesville.
On 26 May 1973 Dennis was married to Cindy Davis, the daughter of Wendell and Nancy Davis from Sterling, IL. Cindy was born 21 Aug. 1953 and attended school at Sterling and Central Bible College. She gave private piano lessons for 12 years and is now piano teacher in the Paynesville schools. They have two children: ELIZABETH, born 12 Dec. 1976; and ERIN JEAN, born 22 Oct. 1978.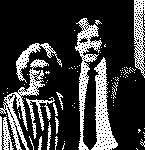 DENISE AND DON ZIMMERMAN.
Edgar and Ardys' second child, DONALD, was born 7 July 1959 and attended Paynesville schools and Evangel College at Springfield, MO, from which he graduated with a degree in business. He worked for General Dynamics in Fort Worth, TX, for two years and is now computer operations manager at Frito Lay in Dallas.
Donald was married on 9 July 1983 to Denise McDowell, the daughter of John and Phyllis McDowell of Detroit, MI. Denise was born 30 Jan. 1959. She attended school in Detroit and Evangel College. She graduated with a BS degree in business; in 1982. She worked as a payroll supervisor at Haggar Mfg. Co. in Dallas and at present is assistant stockbroker at E.F. Hutton in Dallas.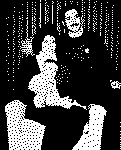 JIM HOLLE FAMILY. DEMARIS, JOSHUA, JIM
Edgar and Ardys' third child, DEMARIS, was born 10 May 1961. She attended school in Paynesville, Evangel College and Willmar Vo-Tech. She was a supervisor at Pederson's Unlimited in Paynesville from 1980 to 1985.
On 26 Nov. 1983 Demaris was united in marriage to Jim Holle, the son of Gilbert and LaVerne Holle of Napoleon, ND. Jim attended school at Napoleon, Jamestown College, ND, and Rutger Graduate School, ND. He was a federal bank examiner from 1974 to 1982, vice president of Paynesville First Bank 1982-85, First Bank regional office 1985-86, and at present is vice president at the First Bank of Brainerd, MN.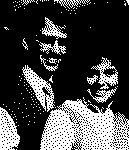 DALE AND DIANE KUGLIN.
Edgar and Ardys' fourth child, DIANE, was born 21 Feb. 1964 and attended Paynesville schools, Minneapolis Deaconess; School of Nursing and North Central Bible College. She was a registered nurse at Ebenezer nursing home in Minneapolis and is now at Bethany nursing home in Brainerd.
On 23 Nov. 1985 Diane was married to Dale Kuglin, the son of Arvin and Shirley Kuglin of Farmington, MN. Dale was born 16 June 1963 and attended schools at Farmington and North Central Bible College in Minneapolis. He is youth and music minister at the Brainerd Assembly of God church in Brainerd.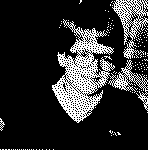 DANA ZIMMERMAN
Edgar and Ardys' fifth child, DANA, was born 8 Dec. 1971 and is at the present time at Paynesville High School and has had nine years of piano.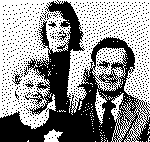 AUDREY, ADORA AND LOWELL MICHELS.
AUDREY KALLEVIG, the second child of Selmer and Thelma Kallevig, was born 26 Feb. 1934. She attended country school in Kandiyohi County and graduated from Willmar High School in 1952. She also attended North Central Bible College. She had several secretarial jobs in Minneapolis while in college. She also worked as a secretary for Gamble Skogmo in the buying office. The past five years she has been of office manager at the Bloomington Assembly of God church, Bloomington, MN.
Audrey was married to Lowell Michels on 6 Feb. 1954. He is the son of Fredrick and Margret Michels of Fairbury, NB. Lowell was born 12 October 1932. He attended Fairbury elementary and high schools, graduating in 1949. He attended Central Bible College 1949-52 and North Central Bible College 1952-53.
Lowell had many jobs through his growing-up years. One was with Toro Mfg. Co. in Minneapolis. He worked for Sherwin Williams Paint Co. as a credit manager 1954-56. He started with Hanco, Inc., Minneapolis and had various positions there. Now he is the owner of the company.
Audrey and Lowell have one child, ADORA, born 26 May 1966. She attended Breck School and Minnehaha Academy in Minneapolis and Oral Roberts University of Tulsa, OK. She graduated in 1987 with a degree in accounting.
She has worked in the Assembly of God church and Hanco, Inc. during the summer months of her school years.
MY DAD
My Dad was such a special guy
Kind and gentle, somewhat shy.
When I was young and still quite small
It seemed like he was very tall.
I followed him around the farm
And knew he'd keep me from all harm.
I knew he loved me very much
By his great "bear hugs" and his gentle touch.
His great desire was to please the Lord
And to live with all in one accord.
He sang in the choir about forty years
And stood for the right before all his peers.
His church was the place he most liked to go
There his spiritual life received food to grow.
He served on the board and taught Sunday School
Using God's Word as his standard and tool.
Many an hour he spent on his knees
Or talked with his Savior out under the trees.
The Lord came right to him many a time
Revealing His glory - oh so sublime.
He was easy to love, this Daddy so dear
One look at his smile filled me with cheer.
His sense of humor was such a delight
His witty remarks would make a day bright.
I miss him already, but feel very blessed
By the heritage given to me by the best.
Oh yes, he was a special guy
Kind and gentle, somewhat shy.
He's gone to heaven ahead of me
When I get there, my Dad I'll see!
by Audrey Michels
(Written the night of my father's death, 3/11/87)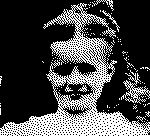 MARLYS KALLEVIG
MARLYS KALLEVIG, the third child of Selmer and Thelma Kallevig, was born 16 Oct. 1935. She attended school in rural School District No. 51 west of Spicer.
At the age of 12, on 12 Dec. 1947, Marlys passed away.
LOREN AND LUISA KALLEVIG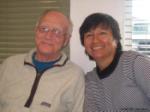 In 2004 Loren remaried and acquired a whole new family. You can learn more at: 'Recent Events'
LOREN KALLEVIG, the fourth child of Selmer and Thelma Kallevig, was born 29 July 1940. He attended school at District 14E (about 1978 after it was no longer used) near Pennock, and also Willmar High School graduating in 1958. In 1970 he received a BS degree in accounting from San Jose State University and was issued a California CPA certificate in 1972. He also served in the U.S. Army in Okinawa.
Loren worked in construction in Minneapolis and San Jose and was also a teacher and radio repairman in the Army. Then he went to Denver selling office equipment. Using the skills learned while selling printing equipment, he worked his way through college as a printer. He was a practicing CPA in San Jose, Frankfurt, West Germany, and Santa Cruz, CA, from 1970 to 1982. In 1982 Loren was one of the founders of AHA!, Inc., a software sales company.
LOREN, JOHNNIE KAY, AND PAUL KALLEVIG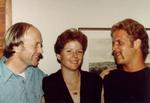 On 27 Feb. 1965 Loren was united in marriage to Johnnie Catherine Dodson, the daughter of James and Hazel Dodson of Manteca, CA. She was born 27 Sept. 1942. They were divorced in 1986.
Loren and Johnnie Kay had one son, PAUL, born 11 Jan. 1959. Paul was killed in an auto accident on 21 Oct. 1986.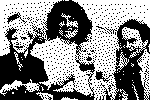 JAMES KALLEVIG FAMILY. BENJAMIN KATHY, ERIK, JIM
JAMES KALLEVIG, the fifth child of Selmer and Thelma Kallevig, was born 5 May 1945. He attended Willmar State Junior College and graduated from the University of Minnesota in 1972 with a BS degree in accounting. He worked for the IRS in Minneapolis from 1972 to 2019.
On 29 March 1969 James was married to Kathie Hanson, the daughter of Andrew and Ida Hanson of Minneapolis. Kathie was born 13 June 1947. She attended Oral Roberts University and worked from 1970 to 1978 as a contact rep. at the Social Security Administration.
Jim and Kathie have two children: BENJAMIN, born 16 Nov. 1978; and ERIK, born 11 Feb. 1983. Benji attends school at Chapel Hill Academy in Minnetonka. Erik is in Small World Nursery School in Minnetonka.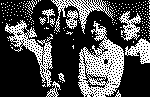 TED GROAT FAMILY. JEREMY, TED, MARIJEK, DARLA, JAMES
DARLA KALLEVIG, the sixth child of Selmer and Thelma Kallevig, was born 17 Feb. 1953. She graduated from Willmar High School in 1970. She attended Swedish Hospital School of Nursing in Minneapolis and College of St. Catherine, St. Paul. She worked at Rice Memorial Hospital in Willmar as surgical staff nurse from 1973 to 1975.
Darla was married to Ted Groat on 30 June 1973. Ted is the son of Earl V. and Marjorie Groat of Waterdown, Ontario, Canada. He was born 25 April 1940, attended Waterdown High School, graduating in 1962. He also attended the University of Toronto Faculty of Music, graduating in 1972. Ted has been musical director for Youth for Christ in Canada, U.S. and Netherlands from 1972 to 1985. He is now minister of music at the Fridley, MN, Assembly of God church.
Ted and Darla have three children: JAMIE, born 4 March 1976; JEREMY, born 28 July 1978; and MARIJKE, born 1 July 1980. Marijke was born while her parents were serving in the Netherlands. Jamie and Jeremy started their education in the Netherlands but now attend the Westwood Elementary School in Blaine, Minnesota.