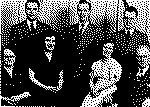 MATHIAS KALEVIK FAMILY. BACK: MENTER, OREN AND ERWIN. FRONT: MABEL, MARION, CORA AND MATT
MATHIAS THEODORE KALEVIK, their first child, was born 21 October 1894. By the time he was five years old they had moved to Burbank Township, north of New London, and he began school in the old Ringville School District 11. He also attended School District 62 Thorp School and District 33 north of Kandiyohi. In 1921 he attended Lutheran Brethren Bible School in Grand Forks, ND, and later taught parochial school in Irving Township.
On 14 February 1922 Mathias was united in marriage to Mabel Dione Gunderson, the daughter of Martin and Christine Gunderson, New London, MN. There was a drive to New London with horses and sled to pick up Mabel and her sister Olga, who was the bridesmaid. They drove up to the Norwegian Church parsonage to get married. Mabel's brother Melvin went along to hold the horses during the wedding. After the ceremony the bride and groom had a nine-mile drive through the cold and snow to their first home in the Spicer - Kandiyohi area.
Mabel's parents, the Gundersons, originally lived on the Ringville Prairie near Georgeville. Mabel attended School District 159 in Georgeville and was a confirmed member of Gausdal Lutheran Church. She also served as organist and Sunday School teacher at Gausdal.
Mathias and Mabel farmed most of their lives and rented farms near the towns of Spicer, Sunburg, Georgeville, and Kandiyohi, and rented on a small place southeast of New London. Later they moved to a trailer home in Hawick, which was their last home. Mathias ended up in Glen Oaks Nursing Center in New London, where he passed away 20 July 1977. He was laid to rest at the Green Lake Church cemetery near Kandiyohi.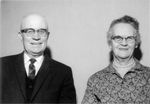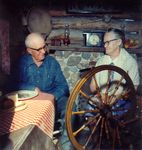 MATT AND MABEL KALEVIK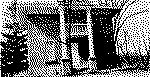 MATT AND MABEL KALEVIK HOME IN IRVING TOWNSHIP
Mabel is now 89 years old and is living at the Glen Oaks Nursing Center in New London MN.
Mathias and Mabel have five children: Erwin, Menter, Oren, Marion and Cora.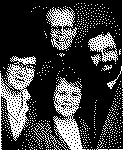 ERWIN KALEVIK FAMILY. EDITH, ERWIN, JEAN AND GREG
ERWIN NOEL KALEVIK, the first son, was born on 19 Nov. 1922 in Green Lake Township, Section 21. He attended School District 70 west of Spicer and District 29 east of Sunburg. As a youngster he was always an experimenter and inventor. He built his own phonograph, radio, and an intercom from his room to the first floor. In those days the farmers didn't have electricity yet, but Erwin had electric lights in his room. He was home on the farm and worked together with his dad until 1947, at which time he became employed at Johnson Hardware in New London. He did electrical work and also worked in the store, but his main job was electrical trouble-shooting and repair.
While he worked there he also took an electronic course by mail and in 1953 purchased the radio-TV business from his Uncle Melvin Gunderson. He worked together with Melvin a few years and became an electronic technician, owning and operating Erv's Radio and TV for 32 years. In 1985 his son Greg took over the business and it is called Erv's TV and Appliance.
In 1949 Erwin was united in marriage to Edith Mione Lohn, daughter of Olga and Simon Lohn of Georgeville, MN. Edith was born 7 Sept. 1925. She attended school at Georgeville School District 159, Ringville School District 11, and Belgrade High School. She worked for her dad in the Georgeville post office and in the late 1940's was employed at the Big Store in New London. She has worked at Erv's Radio and TV full-time for many years. Erv and Edith are members of Gausdal Lutheran Church, where Erv is president of the congregation and a board member. Edith has been the Sunday School superintendent for many years. They both are active in the Monongalia Historical Society of New London, of which Erwin is president. Erwin has also been very active in the New London Chamber of Commerce over the years and served as president this past year.
They reside in their home in New London. Erwin and Edith have two children, Greg and Jean.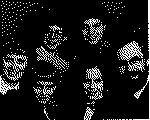 GREG KALEVIK FAMILY. BACK: TODD, JEREMY. FRONT: DENISE, BEN, TRACY, GREG
GREGORY ERWIN KALEVIK was born 5 November 1950 at New London, MN and attended school in New London. After graduating he studied electronics at Willmar Vo-Tech, and after graduation from there came to work with his dad. He became part owner, and in 1985 became full owner of Erv's TV and Appliance.
On 28 Nov. 1969 Greg was united in marriage to Denise Jan Nelson, daughter of Leonard and Jessie Nelson of New London. Denise was born 10 Jan. 1951 and spent all her school years in New London. She is employed full-time at the Farmers State Bank, New London. Greg and Denise have four children: Jeremy, born 28 May 1970; Todd, born 18 Aug. 1971; Tracy, born 9 July 1974; and Benjamin, born 8 Nov. 1976.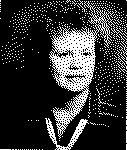 JEAN KALEVIK
JEAN ELLEN KALEVIK was born 27 March 1954 at New London. She attended New London schools K-12. She has had several jobs of different types. She worked at a motor repair shop in Moorhead, MN; owned a clock and appliance repair shop in New London; and was employed at Molenaar Plastic, Inc. Willmar. She cooked in a restaurant near New London; worked at Ramada inn in Evanston, Wyoming; and was employed at Riverview Boarding Home. She is now employed at CSE Technologies in New London. Jean is a member of Gausdal Lutheran Church, where she serves as church secretary, Sunday School teacher, co-custodian, substitute organist and sexton of the Cemetery Association.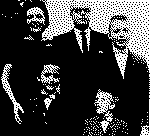 MENTER KALEVIK FAMILY. BACK: STEPHANIE, MENTER, STEVE. FRONT: MARTIN, MARK
MENTER C. KALEVIK, the second child of Matt and Mabel Kalevik, was born 10 April 1925 in Dover Township, Section 8. He attended School District 29, Sunburg, and District 159, Georgeville, MN. During World War II he enlisted in the U.S. Navy and served for six years.
While in the Navy he met a girl in Brooklyn, NY, by the name of Stephanie Galeewiez. She w as a sister of one of Menter's Navy buddies.
On 30 October 1949 Menter C. Kalevik was united in marriage to Stephanie Galeewiez at the St. Casimer's Catholic Church in Brooklyn.
A year or so later Menter was discharged from the Navy and worked for Montgomery Ward in New York as shipping manager for ten years. He then moved to Minnesota and bought and operated a service station in Spicer and lived there for a year. They then bought a home just east of New London, and he took a job in Willmar as shipping manager for the Farmers Produce turkey processing plant.
In 1960 Menter opened a shoe store on Main Street in New London called Kal's Super Shoe Outlet and opened a branch shoe store in Willmar. Stephanie worked at the Great Northern Railroad office, Willmar.
In 1964 M enter accepted a job with Gensco Inc., a shoe company in Franklin, TN, to work on the road traveling several states servicing shoe stores and opening new ones. He worked out of Denver, and they made their home at Littleton, CO.
Menter and Stephanie had three children: Steven, Martin and Mark.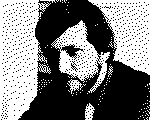 STEVEN KALEVIK
MENTER STEVEN KALEVIK, their first child, was born 16 Dec. 1950 in New York and attended schools in New London, MN, and Littleton, CO. He worked for Denver Airlines for several years. He has been married and divorced.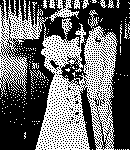 MARTIN AND DIANE KALEVIK
MARTIN KALEVIK, Menter and Stephanie's second son, was born l June 1956. He attended schools at New London and Littleton. On 7 June 1986 Martin was married to Diane Unruh, the daughter of Duane and Lynette Unruh from Denver, CO.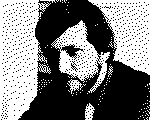 MARK KALEVIK
MARK KALEVIK, the youngest son of Menter and Stephanie, was born 26 October 1964. He attended school in Littleton and later at Salt Lake City, UT. He in now attending the Utah Police Academy and plans to be a law officer.
Menter and Stephanie were married for about 20 years. Their marriage ended While they were living in Colorado.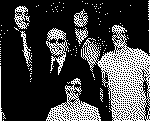 MENTER KALEVIK AND STEP-FAMILY. DONALD, ADAM, ANNA RENE, MENTER AND WIFE MARY KALEVIK IN FRONT
On 13 October 1973 Menter was married to Mary Koch Sparts, the daughter of John and Elizabeth Koch from Wichita, KS. This was the second marriage for both Menter and Mary. Mary was born 26 Aug. 1939 and attended school at St. Teresa High School in Hutchinson, KS. Mary had three children by her previous marriage: Don, Jr., born 20 June 1958; Anna, born 15 June 1961; and Adam, born 16 May 1963.
Mary worked for several years for National Semi Conductor Co. but now employed at Intermountain Health Care in Salt Lake City. Menter, since 1984, has worked for the Durango Boot Co. of Franklin, T N, and still travels several states. Menter and Mary are both hard workers in the Salt Lake City Assembly of God church.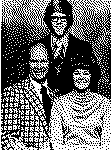 OERN KALEVIK FAMILY. OREN, SCOTT, MARIAN
OREN AMOS KALEVIK, Matt and Mabel Kalevik's third son was born 9 Jan. 1928 in Dover Township, Section 15, just south of the Long Lake church north of Willmar.
He attended school in District 29, Sunburg; District 159, Georgeville; and Belgrade High School.
In 1945 during World War II he was still too young to join the armed forces, so he went to work in a defense plant, the Duluth Shipyards. In 1946 he enlisted in the U.S. Navy for two years. In 1948 he went back to Duluth and got a job at Western Electric Telephone Co.
On 4 June 1949 Oren was united in marriage to Marian Carlson, the daughter of Milton and Cora Carlson of Duluth, MN.
Marian was born 10 July 1927. She lived and attended school in Duluth. She was employed at the American National Bank Duluth for many years.
Oren worked as assistant service manager for two different companies in Duluth--the Sterling Ford Motor Co. and the Zenith Motor Co.
In 1954 they moved to Denver, CO where Oren worked for several large garages as assistant service manager. He worked for Hoover Motor Co. for many years and now for several years has been with a factory representative company, the Kaiser-Holland Co. of Denver.
Marian has worked many years for a commercial real estate company, Fuller and Company of Denver.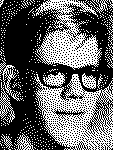 SCOTT KALEVIK
Oren and Marian have one son, SCOTT O. KALEVIK, born 10 Sept. 1956 in Denver. He spent all of his school years in Denver. On 27 Jan. 1979 he was married to Jeanette Edwards of Denver. This marriage ended divorce in 1986. He now lives in Denver and is in the real estate business.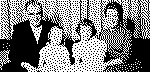 DOUG JOHNSON FAMILY. DOUG, LINAL, LYNETTE, MARION
MARION KALEVIK was the fourth child of Matt and Mabel Kalevik. She was born on a farm southeast of Sunburg on 29 April 1932. She attended School District 159, Georgeville; District 33 north of Kandiyohi; Willmar High School, and Willmar Community College, where she studied cosmetology.
She worked at the Montgomery Ward store in Willmar for 17 years as manager of the catalog office. She has been a beautician for the past 20 years and owns her own shop, Marion's Town and Country Beauty Salon, Tracy, MN.
On 24 Sept. 1949 Marion Kalevik was united in marriage to Douglas Johnson, the son of Clarence and Ethelwyn Johnson of Willmar. Douglas attended School District 33 north of Kandiyohi and Willmar High School. He was plant manager for Jennie-O Foods Inc. of Willmar for many years.
Marion and Douglas had two children, Lynette and Linnae. This marriage ended in divorce.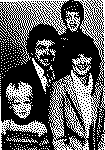 BRUCE LILLEBERG FAMILY. DEREK, BRUCE, FARIN, LYNETTE
LYNETTE, the first child of Marion and Douglas was born 6 June 1951. She attended Willmar schools K-12 and also attended Detroit Lakes Vocational School for two years, taking fashions and merchandising. She now works at Kristie's Closet clothing store in Willmar.
On 24 Nov. 1973 Lynnette Johnson was united in marriage to Bruce Lilleberg, the son of Gordon and Muriel Lilleberg of Willmar. Bruce was born 9 Nov. 1947 in Willmar and spent all of his school years there. He attended Willmar State College for two years and also served in the U.S. Army for two years. He is employed at Duininck Bros., Inc., in bookkeeping and sales.
Lynette and Bruce have two sons: Derek, born 4 Mar. 1975, and Farin, born 9 Aug. 1977.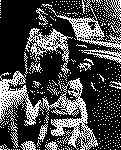 LARRY DALIEN FAMILY. LARRY, LUKAS, LINNAE, LINSEY
LINNAE, the second daughter of Marion and Doug Johnson, was born 10 October 1954 at Willmar and attended school in Willmar until the last part of her senior year. She graduated from Tracy High School in 1972. She attended Willmar Area Vo-Tech, where she got her training as a licensed practical nurse, graduating in 1973.
She has worked in several hospitals and health care centers as an LPN nurse: St. Mary's Hospital Rochester 1973-74; Willmar State Hospital 1974-80, Mercy Health Care Center, Coon Rapids, in MN, for the Kidney Disease and Critical Care Association 1981-87.
On 28 February 1975 Linnae Johnson was united in marriage to Larry Dalien, the son of Charles and Audrey Dalien of Willmar, M N. Larry was born 19 April 1949. He graduated from Willmar High School in 1967. He attended Willmar Vo-Tech, taking drafting, Willmar Junior College and Rochester Junior College.
Larry has worked for the city of Minneapolis as a draftsman 1969-72; H. K. Ferguson Construction Co. 1973; Minnesota Dept. of Transportation as an intermediate highway technician in Willmar 1974-80; Supervisor of Property Descriptions, Anoka County 1980-84; and at present Assistant County Treasurer, Anoka County. They now live at Andover, MN.
They have two children--LUKAS, born 19 June 1980 (He attended Crooked Lake Elementary School in Andover, MN); and LINSEY CHRISTINE, born 17 July 1987.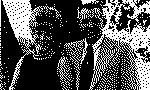 MARION AND LEROY JOHNSON
On 13 June 1970 Marion Kalevik Johnson was married to LeRoy Johnson, the son of Pete and Ella Johnson of Tracy, MN. This was the second marriage for both Marion and LeRoy. LeRoy was born 28 Sept. 1936. He attended Tracy's schools, St. Olaf College in Northfield, MN, and South Dakota State U., Brookings, SD. He taught Vo-Ag and biology for three years and also spent 12 years in the U.S. Army. He has been field rep. for Moorman Mfg. Co. for 25 years.
LeRoy has one son by a previous marriage, Robert L. Johnson, born 31 May 1964. Robert attended New London-Spicer schools and South Dakota State. He is now in the U.S. Army, serving in Germany.
On 28 Nov. 1986 Robert L. Johnson was united in marriage to Misty Dawn Plemons from Nashville, TN, the daughter of David and Shirley Plemons.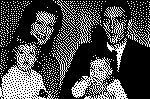 DALE PETERSEN FAMILY. CORA, DALE, POLLY, PERRY
CORA KALEVIK, the youngest child of Matt and Mabel Kalevik, was born 7 May 1939. She attended schools west of Spicer, also in Irving Township. She graduated from New London High School in 1957 and took nurses training at North Hennepin Jr. College as an R.N. She worked as receptionist at Lakeland Medical Center in Willmar 1960-68. She was receptionist, EEG technician and lab assistant at Minneapolis Clinic of Psychiatry and Neurology in Golden Valley, MN, 1968-79. She served as an R.N. at Mercy Medical Center, Coon Rapids, MN, 1979-80.
On 21 May 1960 Cora Kalevik was united in marriage to Dale Petersen, the son of John and Alice Petersen of Spicer. Dale was born 2 October 1931. He was a professional brick and block layer, but now in the insurance business. Dale and Cora had two children, Pauline and Perry. Their marriage ended in divorce.
RANDY BEAUCHEM FAMILY. SHAUN, POLLY, RANDY, SONDRA
PAULINE, their first child, was born 24 April 1964. She attended grade school in Minneapolis and high school at Aitkin, MN. She also attended St. Cloud State U. in 1980. She works part-time at the Palisade Store and Aitkin County Sheriff's Office.
On 16 April 1983 Pauline Petersen was united in marriage to Randy Beauchem, the son of Ray and Carol Beauchem from Palisade, MN. Randy was born 19 Dec. 1962. He attended school in Palisade and graduated from Aitkin High School in 1981. He in presently employed at Youkon Stove Co., McGregor, MN, in the shipping department. They have two children: Sondra, born 19 February 1984, and Shaun, born O June 1985.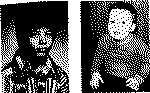 PERRY AND CLARK PETERSON
PERRY, the second child of Cora and Dale Petersen, was born 17 March 1965. He attended the New London-Spicer schools and White Bear Lake High School, from which he was graduated in 1983. He is employed at a lighting fixture store in St. Paul, MN.
CLARK, the third son of Cora Petersen, was born 5 Sept. 1970 and died two years later on 24 Sept. 1972 from cancer. He was laid to rest at Green Lake church cemetery south of Spicer.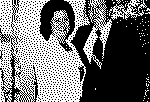 CORA AND DICK HOLZINGER
On 26 July 1975 Cora Kalevik Petersen was united in marriage to Richard Holzinger, the son of Frank and Teresa Holzinger of Minneapolis. He was born on 4 February 1930 and attended McKinley and Jordan grade schools and Patrick Henry High School in Minneapolis (1948). He worked for General Motors Parts Division in Minneapolis as a shipping clerk from 1948 to 1980. He in now retired, and they live on Lake Waukenabo at Palisade, Minnesota.
The Kalevik- Kallevig Family History 1755 - 1987; Copyright 1987, 1999.